Tips On How To Rent A Limousine
It can be stressful to do something for the first time, especially in a high-stress situation like renting a limo to take you to a hotel. After hours of flying and navigating your way through a huge international airport like JFK, you're beat and ready to relax.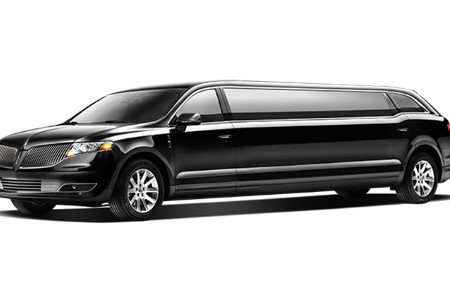 Even if you're traveling to a fun party with a few friends or wanting to take a special date out on the town, you'll want to make sure your limo service can and will meet your expectations. They also need to be able to accommodate any special needs, such as providing a larger 15-passenger limousine for a big group of people.
When making a decision about which limo service to choose, you'll want to ask the right questions. You'll also want to be able to respond with answers to their questions about your service needs. Here are a few tips our Hillsdale, NJ car & limo service company can give you on how to rent a limousine.
Gather The Information You Need Before Calling A Limo Service
As a Hillsdale car service, we can't tell you how many times people have called us to rent a limousine but don't even know the address of their destination. Even though we know all the great places to go here in the NYC and NJ area already, we don't know every address in the metro area. Whether we know or not, you need to be prepared to give the addresses to the reservation clerk!
Be ready to answer all the questions the limo rental service asks, such as:
Time and date of pick up and drop off
Pick up and drop off address
How many people will be traveling
What special accommodations you'll need
The ages of the individuals traveling
Your complete contact information
Ask For The Details About Limo Rates
Not every limo service provides upfront rates, so be sure you get all the details! There are often additional charges for toll fees, additional stops, or long wait times.
Also, limo service companies charge different rates depending on what type of limo you want to rent and there may be a minimum rental time you'll need to reserve.
What are the rates for the different limos you rent?
Do you charge extra for toll fees or anything else?
Are there any other fees I might be surprised with later?
Question Them About Their Experience
Don't hesitate to ask the limo rental company how long they've been in business in your local area. A well-established limo service will be ready and happy to discuss the experience of both their company and their chauffeurs.
You'll want to hire an experienced car & limo service so that you can trust them to deliver you safely and on time. Be sure to check their customer reviews.
Limo service companies and drivers must go through specific training for the car service industry. Make sure they're licensed. Also make sure the company and the vehicle are covered by liability insurance.
How experienced are your chauffeurs?
Are your company and limo drivers covered by insurance?
How long has your company been in business in the ___ area?
If you're looking for a car and limo service in NJ & NYC, then please give us a call at 201-664-3326 or complete our online request form.